Hong Kong (China)
Date: December 2 · 2017
December 2 · 2017
Introduction
On Saturday, December 2nd, the third edition of the contest One Day Design Challenge by Roca was held in Hong Kong. A large amount of students and professionals of the architecture and design sector have met in the city to face the challenge presented by the jury.

The premise under which the contestants had to work, was to redesign the shower tray, which is largely replacing the bathtub for obvious space saving reasons, but it doesn't meet all the functions that the traditional bathtub does. Even more, the shower tray itself and the products related to it (shower screens, faucets…) haven't evolved as successfully as they were expected, to deliver new functions or enhance the primary ones. So, the participants were asked to redesign this space, the proposal could include new features or functions in any field: storage, cleanliness, user experience, installation, safety, etc.

The jury was formed by Eric C.Yim JP, architect, freelance furniture designer, award-winning industrialist and a professor at the School of Design of the Hong Kong Polytechnic University; Joey Ho,Chairman of the Hong Kong Interior Design Association; Leon Yoong, Vice-president of Techtronic Design Asia; Fernando de la Cal, Export Sales Director of Roca Sanitary ware Limited; Matthew Priestman, architect and urban planner; and Michael Leung, founder of MIRO.
The five professionals decided that Yuen Lau Kwan from The Hong Kong Polytechnic University and Lam Wing Shan from HKU Space International College deserved to be the winners of the contest, they highlighted about the project that it was not only a nice design, but it also took into account the shower/bathing experience. The second price went to Fan Cheuk Man from Retro Design Ltd and Yung Kai Cheong, Yannis from N. Cub. The third place was for Wong Wing Ki from The Hong Kong Polytechnic University and Li Si Ying from The Hong Kong Polytechnic University Design for developing a multi-generational, adaptable, retro-fit, and simple project.Andthe We Are Water Foundation price went to Ng Chak Kwan, freelance, and Chan Ho Yee from The Hong Kong Polytechnic University, the jury explained it was a simple design solution. It addresses water use and recycling, and involves the user to participate actively.
Awarded projects
3rd prize
One for all for one
We Are Water Prize Winner
Segrevoir
Jury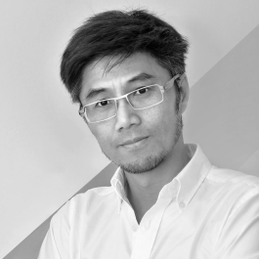 Leon Yoong
Educated in Australia, Leon studied his Bachelor of Arts Industrial Design at RMIT, Melbourne and in 2012 was awarded an Executive MBA at Kellogg's - HKUST in Hong Kong. 
Mr. Yoong, is currently the Vice-president of Techtronic Design Asia. He joined Techtronic Industries (TTI) HK in 2004 and over the past 13 years has led the successful transformation and growth of Techtronic Design. This team of over 60 multidisciplinary innovation researchers, designers and engineers in Hong Kong SAR and mainland China, support TTI's US$5B+ brand portfolio of MILWAUKEE®, AEG®, RYOBI®, HOMELITE®, HOOVER®, VAX®, ORECK®, DIRT DEVIL®, HART® and EMPIRE®. His teams have won over 70 local and international design awards across the power-tool, outdoor garden equipment and home appliances categories.
Prior to TTI Leon worked for Philips Design, Black & Decker and DEWALT® and has over 20 years of product development experience in major corporations designing for across consumer, trade and industrial segments.
More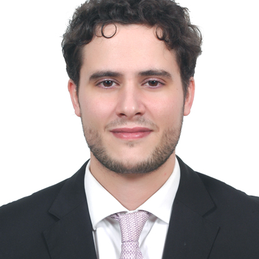 Fernando de la Cal
Fernando de la Cal is the Export Sales Director of Roca Sanitaryware Limited. In the last 6 years he has been working in different places in Asia under Roca Group, and currently is responsible of Hong Kong, Taiwan and far eastern markets as well as the eMarketing & business development in Greater China.
Fernando has the background in international trade after an MBA at ICEX (Madrid) and major in Economics at Autonomous University of Madrid. He has also the working experience in the Spanish Commercial Offices network.
More