Spain
Date: October 27 · 2012
October 27 · 2012
Introduction
On 27th October, Roca organized the first edition of the One Day Design Challenge at the Roca Barcelona Gallery, with the objective of supporting young professionals and students under 30 years old who are just starting out in the world of architecture and design.
Originally, the contest was intended to have a local scope, but the level of interest generated meant that 130 teams from all over the country took part in the challenge to create innovative and original solutions that add value to the bathroom space.
From over 100 proposals submitted, the jury, formed by members of Roca's Innovation Lab, awarded the prize to the Mybowl, designed by Alexandra Barrachina and David Navais. The project involved the reinterpretation of the old-fashioned wash basins that used to be found in bedrooms. It was highly rated by the judges due to its functionality, the use of recyclable materials and its adherence to the values of youth, such as minimal installation requirements and customization options.
Jury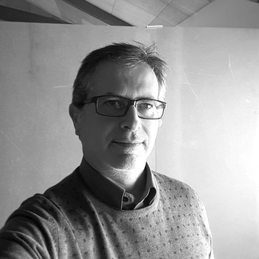 Jordi Corral
Roca Head of Global Innovation 
Born in Barcelona, Jordi is a qualified engineer graduated at the Polytechnic University of Catalonia who joined the Roca Design Center in 1998, after seven years of experience as a development engineer in the automotive industry.
On top of his duties in the Design Center, he helped set up the Roca Innovation Lab back in 2007 and nowadays he holds the position of Head of Global Innovation at Roca.
More