Spain
Date: 20 de outubro de 2018
20 de outubro de 2018
Introduction
The seventh edition of the Roca One Day Design Challenge was held on October 20th in the cities of Madrid and Barcelona (Spain). As happened in past editions, both venues were connected in streaming to share a unique day dedicated to Design. This year, a record was broken in the number of participants with 417.
The participants found on this occasion a very social challenge: designing an element for the bathroom space in a refugee camp.
The first prize went to "ADARAFIT" (Barcelona), a project celebrated for its multifunctional character and its formal simplicity. This product allows the reuse of water without technological complications. Its designers are Bernat Gene, Oriol Milian and Pau Benazet.
"FLETCH" (Madrid) was the winning project of the second prize. Its original design uses lightweight materials that give it great portability. This product offers the possibility of getting a large volume to improve the user experience in terms of privacy. Fernando Liébana and Nicolás Mosulen are its designers.
The third prize and the Special We Are Water Foundation prize were for "SEEDIMENT" (Barcelona). Cristina López and Jorge Ramiro designed an innovative product because it contributes to other needs of the demographic zone such as the fertilize of the land.
Projetos premiados
We Are Water Prize Winner3rd prize
SEEDIMENT
Júri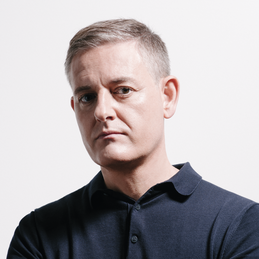 Mario Ruiz
Born in 1965 in Alicante, Spain, the designer Mario Ruiz graduated in Industrial Design at Elisava, prestigious University School of Design and Engineering of Barcelona. Mario began his professional career in 1995 with the opening of his own studio in Barcelona. His multidisciplinary skills and experience in various fields have allowed him to gain the trust of more than 120 leading companies worldwide (Siemens, Steelcase, Teknion Studio, Offecct, Lapalma, Thomson, etc.).
The work of Mario Ruiz has been exhibited at fairs in Europe, the United States and Japan and has been recognized with more than 40 important awards. In 2016 he received the prestigious National Design Award, granted by the King of Spain, Felipe VI and the Ministry of Economy. He has also received Silver Delta awards, granted by the Industrial Design Association of Barcelona, ADI-FAD. In Europe and the United States he has received numerous awards from Red Dot, IF, Design Plus and Wallpaper.
Mais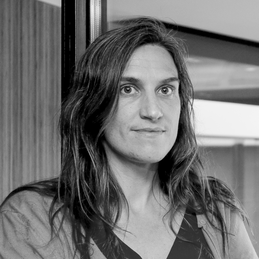 Mariona Benedito
Architect and Partner of MIM-A. Architect ETSAB 2000. Thesis project. DEA 2007. She collaborates with several architectural firms: Conxita Balcells, Santiago Vives, Gustau Gili and Julia Schulz-Dornburg and from 2004 to 2007 with Paul Maync. Since 2007, she works with Martí Sanz. Since 2003, she has been linked to research and teaching projects. She has taught at the ETH Zurich, Washington University of Saint Louis, ETSAB, ETSAV, TETSAB. Likewise, she teaches masters and workshops in these centers and in the platform "¿Qué es Arquitectura?". In 2000 she edited the book After for the Editorial GG, wrote articles for various publications and coordinated the publication of catalogs and books.
Mais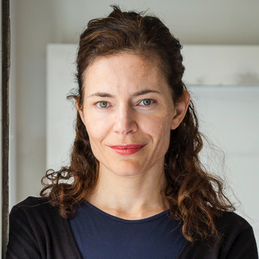 Carolina González
Carolina González Vives holds a PhD in Architecture from the Polytechnic University of Madrid. She founded González Vives Arquitectura in 2005, an office that deals with the entire design and construction process, from a technological, economic and creative perspective. She joined Hidra.design office in 2014, a specific area for projects and consultancy on sustainable urban landscape and the integral water cycle. Her research has focused on the urbanization of arid landscapes, proposing new relationships between water, architecture and cities.
She has been a visiting researcher at the AridLands Institute, Los Angeles, California, in 2012, Associate Professor of the Projects Area at the School of Architecture of the University of Alcalá, Visiting Professor at the Master City Sciences of the UPM, at the Landscape Master of the San Pablo Ceu University, at Woodbury University, Los Angeles, CA and at Cal Poly Pomona, also in California, at the Menéndez Pelayo University in Vigo, the Polytechnic University of Madrid, the European Institute of Design, among others.
Her work has been awarded several times in national competitions and published in specific and general media.
Mais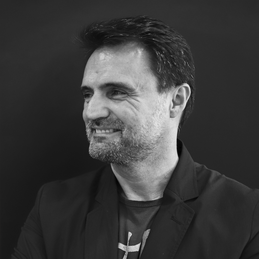 Daniel Venteo
Formed in Architecture Design and Project Management of Interior Design. Daniel Venteo has 30 years of experience designing and managing interior design projects, ephemeral architecture, retail and architecture. During this time, he has participated in the strategic, commercial and marketing management of his projects, and has worked as a professor in several universities.
Mais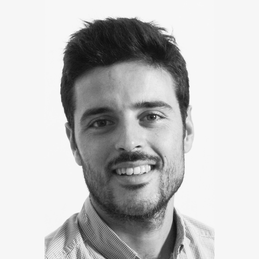 Gerard Lanuza
Born in Barcelona, he is a graduate in Industrial Design Engineering and master degree in Project Management. After several years developing his career within different industries such as furniture design and aesthetic medical devices, he joined Roca Design Center in mid-2017.
Along with the Advanced Toilet Technology Department, he is in charge of designing the mechanical part of the new smart toilets of the company; providing solutions to create a product which suits the market.
Mais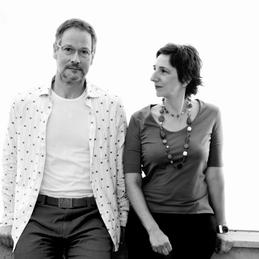 Jeff & Belén
Belén Moneo (Harvard, 1988) and Jeffrey Brock (Princeton, 1985) obtained the Master of Architecture in 1991 at the University of Architecture, Urbanism and Restoration of Columbia University in New York. They founded Moneo Brock in 1993 in New York, when they collaborated professionally for the first time in the realization of a loft in Tribeca. Maintaining ties with New York, the studio opened its main office in Madrid in 2002.

Moneo Brock is an international architecture, planning and design firm. As professionals committed to sustainable solutions, they believe that architecture should improve the environment in which we all live.
Mais
Josep Congost
Born in 1956 in Barcelona, this engineer was a founding associate and chairman of the Governing Board of Ecotècnia S.Coop (1981-1989) and the Director of Vehicle Design at the NETC-B (Nissan European Technology Centre in Barcelona) (1989-97).
Since 1997, he has worked at Roca Sanitario SA, and he is currently the Design Director of the company's design centre (Roca Design Center & Innovation Lab).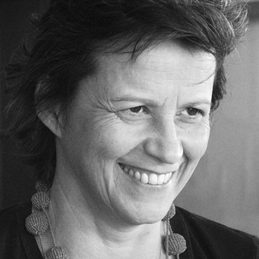 Valérie Bergeron
Materials Library Manager at Materfad. Valérie is Architect DPLG in Architecture and Urban Planning by Ecole National Supérieure d'Architecture - Paris-la Défense. Since 2007, she is in charge of Materfad, materials centre of Barcelona, as Materials Library Manager, at the FAD, Fostering Arts and Design, a non-profit cultural institution dedicated to the promotion of design and architecture. Valérie also coordinates, for FAD, permanent and temporary exhibitions related with Materfad's activities and lectures on architecture, museography and innovative materials for different professional and educational programs. She works as an architect, museographer and industrial designer in her personal office in Barcelona, after having previously been established in Paris and Milan, and has collaborated with architectural firms in Milan, Paris and Barcelona (Gregotti Associatti, Gae Aulenti and BB&GG arquitectes/Beth Galí) editing industrial design with FontanaArte, iGuzzini, Escofet and Santa&Cole and collaborating, as senior architect, in projects of museums such as Musée d'Orsay (Paris), Asiatic Art Museum ( San Francisco), Centre Georges Pompidou (Paris), Palazzo Grassi (Venice) and MNAC, Museu Nacional d'Art de Catalunya (Barcelona).
Mais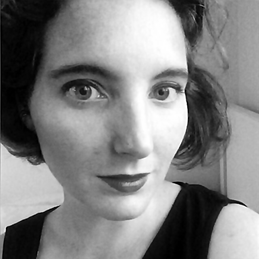 Francesca Heathcote
Following from a degree in Architecture and a MA in Cultural and Critical Studies, Francesca Heathcote Sapey obtained the MSC in Urban Design and City Planning at The Bartlett (UCL) in London.
Francesca spent the past 10 years studying and working in London, where she has also been actively involved in networks such as Young Urbanists (Academy of Urbanism) and Architects E17, as well as in setting up the MSc UDCP Alumni Group at UCL. 
Francesca has recently relocated to Madrid as a partner of the Studio Teresa Sapey, renowned for designing spaces with feelings and developing bespoke projects that provide high-quality experiences. She also works as an external consultant internationally on ad hoc urbanism projects.
Invited guest speaker, lecturer, and published author, her interests include ephemeral architecture and brand identity, marketplaces as socio-economic enablers, as well as meanwhile uses and early site activation, among many others.
Mais
With the collaboration of