Spain
Date: 20 de outubro de 2018
20 de outubro de 2018
Introduction
The seventh edition of the Roca One Day Design Challenge was held on October 20th in the cities of Madrid and Barcelona (Spain). As happened in past editions, both venues were connected in streaming to share a unique day dedicated to Design. This year, a record was broken in the number of participants with 417.
The participants found on this occasion a very social challenge: designing an element for the bathroom space in a refugee camp.
The first prize went to "ADARAFIT" (Barcelona), a project celebrated for its multifunctional character and its formal simplicity. This product allows the reuse of water without technological complications. Its designers are Bernat Gene, Oriol Milian and Pau Benazet.
"FLETCH" (Madrid) was the winning project of the second prize. Its original design uses lightweight materials that give it great portability. This product offers the possibility of getting a large volume to improve the user experience in terms of privacy. Fernando Liébana and Nicolás Mosulen are its designers.
The third prize and the Special We Are Water Foundation prize were for "SEEDIMENT" (Barcelona). Cristina López and Jorge Ramiro designed an innovative product because it contributes to other needs of the demographic zone such as the fertilize of the land.
Projetos premiados
We Are Water Prize Winner3rd prize
SEEDIMENT
Júri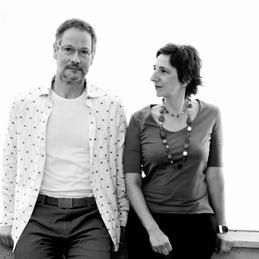 Jeff & Belén
Belén Moneo (Harvard, 1988) and Jeffrey Brock (Princeton, 1985) obtained the Master of Architecture in 1991 at the University of Architecture, Urbanism and Restoration of Columbia University in New York. They founded Moneo Brock in 1993 in New York, when they collaborated professionally for the first time in the realization of a loft in Tribeca. Maintaining ties with New York, the studio opened its main office in Madrid in 2002.

Moneo Brock is an international architecture, planning and design firm. As professionals committed to sustainable solutions, they believe that architecture should improve the environment in which we all live.
Mais
Josep Congost
Born in 1956 in Barcelona, this engineer was a founding associate and chairman of the Governing Board of Ecotècnia S.Coop (1981-1989) and the Director of Vehicle Design at the NETC-B (Nissan European Technology Centre in Barcelona) (1989-97).
Since 1997, he has worked at Roca Sanitario SA, and he is currently the Design Director of the company's design centre (Roca Design Center & Innovation Lab).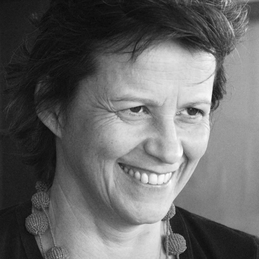 Valérie Bergeron
Materials Library Manager at Materfad. Valérie is Architect DPLG in Architecture and Urban Planning by Ecole National Supérieure d'Architecture - Paris-la Défense. Since 2007, she is in charge of Materfad, materials centre of Barcelona, as Materials Library Manager, at the FAD, Fostering Arts and Design, a non-profit cultural institution dedicated to the promotion of design and architecture. Valérie also coordinates, for FAD, permanent and temporary exhibitions related with Materfad's activities and lectures on architecture, museography and innovative materials for different professional and educational programs. She works as an architect, museographer and industrial designer in her personal office in Barcelona, after having previously been established in Paris and Milan, and has collaborated with architectural firms in Milan, Paris and Barcelona (Gregotti Associatti, Gae Aulenti and BB&GG arquitectes/Beth Galí) editing industrial design with FontanaArte, iGuzzini, Escofet and Santa&Cole and collaborating, as senior architect, in projects of museums such as Musée d'Orsay (Paris), Asiatic Art Museum ( San Francisco), Centre Georges Pompidou (Paris), Palazzo Grassi (Venice) and MNAC, Museu Nacional d'Art de Catalunya (Barcelona).
Mais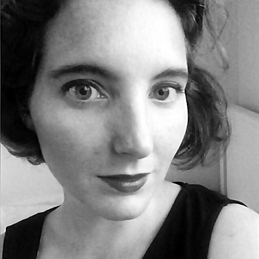 Francesca Heathcote
Following from a degree in Architecture and a MA in Cultural and Critical Studies, Francesca Heathcote Sapey obtained the MSC in Urban Design and City Planning at The Bartlett (UCL) in London.
Francesca spent the past 10 years studying and working in London, where she has also been actively involved in networks such as Young Urbanists (Academy of Urbanism) and Architects E17, as well as in setting up the MSc UDCP Alumni Group at UCL. 
Francesca has recently relocated to Madrid as a partner of the Studio Teresa Sapey, renowned for designing spaces with feelings and developing bespoke projects that provide high-quality experiences. She also works as an external consultant internationally on ad hoc urbanism projects.
Invited guest speaker, lecturer, and published author, her interests include ephemeral architecture and brand identity, marketplaces as socio-economic enablers, as well as meanwhile uses and early site activation, among many others.
Mais
With the collaboration of